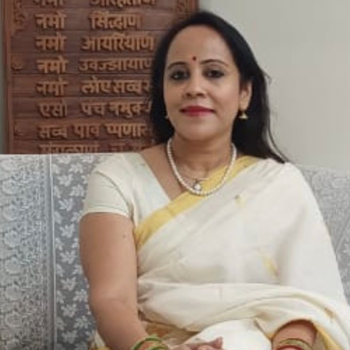 She is an International Expert on Forensic Auditing and Anti-corruption issues in India and extensively worked with and advised Multilateral Institutions such as The World Bank, Asian Development Bank and other institutions & INGOs in Development Sector. Over 25 years, she has held leadership roles in Americas, Europe and Asia. She also held additional portfolio of "Diversity and Inclusion" while acting as Partner and National Leader for Fraud Investigation & Dispute Services for Ernst & Young India during 2007-2010.
In 2010 she was invited in personal capacity by India's Central Vigilance Commission to provide invaluable counsel in the drafting of the country's first "National Anti-Corruption Strategy". In 2013 Navita co-developed a comprehensive framework of Fraud Prediction Model for Government of India invited as a domain expert for Serious Fraud Investigation Office, Ministry of Corporate Affairs. She was the first "Lead Forensic Specialist" for the World Bank. In 2015-2016 she advised Government of Nepal on a PFM project funded by ADB, DFID and EU as an International Expert on Oversight-Accountability & Internal Audit.
She has served as Member of the Board of SOS Children's Villages of India and Swiss INGO 'terre des homies Schweiz'. She is a Chartered Accountant, Certified Internal Auditor and a Certified Fraud Examiner.