Lok Kalyan Samiti was founded by late Sh. Kalyan Singh Gupta and his coworkers in the year 1952, five years after India's partition, to respond to the sufferings of lakhs of starving refugees in Delhi. On their initiative, 12 dedicated social workers came together and started work by contributing one rupee each (i.e. Rs.12/- in all) to mitigate the plight of the homeless refugees by way of arranging, mobilizing and providing free health check-ups, medicines etc. The selfless work and the untiring spirit of the "LKS Founders Team" under the able leadership of its founder General Secretary, late Shri Kalyan Singh Gupta ji, attracted the attention of hundreds of other social workers as well as national leaders including late Pandit Jawahar Lal Nehru, late Dr. Sarvapalli Radhakrishnan, late Dr. Zakir Hussain, late Smt. Indira Gandhi and many more. As a result, the "Present LKS" has grown manifold in its operational areas, activities, resources, etc. It has emerged as one of the "Apex National Voluntary Organizations", serving the disadvantaged Urban slums and Rural poor communities in Delhi NCR.
Lok Kalyan Samiti's proud moments are its heritage. While the first Prime Minister of India, Pandit Jawaharlal Nehru flagged off its mobile healthcare services, two former Presidents were part of the hospital building. Dr. S. Radhakrishnan laid the foundation stone of the hospital building and Shri Zakir Hussain inaugurated it. His Holiness Dalai Lama visited and blessed the hospital. Former Prime Minister late Shri Inder Kumar Gujral, was a former vice-president of LKS, who at times, even personally supervised the construction work of the hospital.
Contribution From Kamlesh Gupta
Late Mrs Kamlesh Gupta was a great woman ahead of her times. Besides being an educationist and a social worker of highest order, she was a deeply family person and a good human being.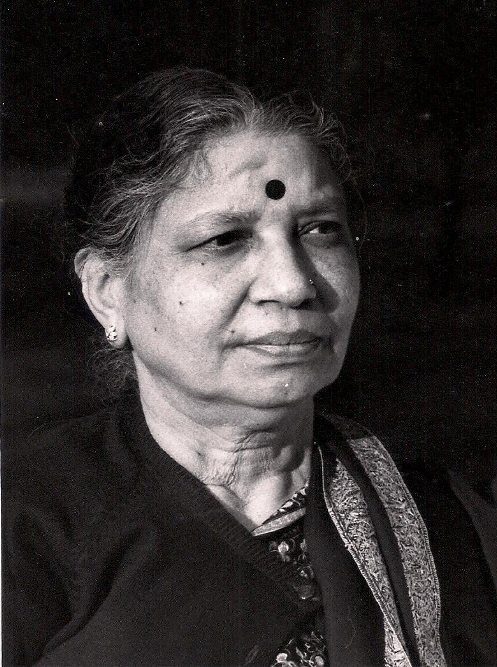 She was a national leader in her own way. While still in her job in a city school, she worked as a volunteer at LKS and started the Fund Raising Department. She employed a team of young women to work in it and encouraged them. That way she made LKS an equal opportunity organization and became a role model for many a women in her circle. Undoubtedly, she had a big role in building Lok Kalyan Samiti into an institution and as the administrative head following the death of her husband late Shri KS Gupta, she not only kept the momentum going but reinvented the organizational culture of team building and work. She was a living witness to a good part of the freedom struggle especially its climax. As a teenager, she had experienced the exodus triggered by bloody clashes of partition. At the same time, as a young Indian of a young India, she was enthusiastic about nation building and swore by national ideals. No wonder, she unfurled the national flag twice a year in LKS on Independence Day and Republic Day without fail, all the while she was at LKS. She carried patriotic values in her heart and LKS would be in select number of organizations that celebrate national days with pride. She made sure that people coming to LKS are not favored or discriminated upon on basis of religion, caste or creed. They were exposed to the mission of building a young nation and fed on ideals of equity, excellence and nationalism. Have nots constituted a formidable majority and suffering had to be addressed. That generation thought of these things above self. It is time, we also dedicate ourselves to the cause of India and make her a proud state in the league of nations. Her support to LKS has been the real reason of strength and success of its long journey. We feel assured that this model of social work is in itself an offshoot of freedom values and struggle, which all of us will together keep afloat with good work.
Contribution From Vishwa Bandhu Gupta
Our dear President Late Shri Vishwa Bandhu Gupta Ji, was former MP and a prominent media personality. He was the Chairman of Tej-Bandhu group of media enterprises and Editor-in-Chief of the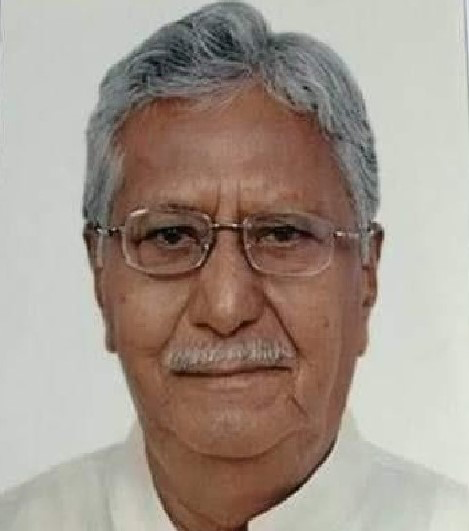 group's publications viz The Daily Tej newspaper, DIWANA magazine, The Weekly Sun, The North-East Sun, Treasure monthly and Flash newspaper.
Combining in himself the facets of a Parliamentarian, an Editor, Media policy-maker and an Adventurist, Mr. Gupta, played an important role of being a bridge between the Media, Political policy-makers and Adventure Sports. He lived firmly by the nationalistic values of Mahatma Gandhi, Pt. Nehru and the great leaders from the freedom struggle of India.
In addition to being committed to his professional roles, Mr.Gupta was a true adventurer at heart. He loved gliding and Hot-Air Ballooning was his ultimate passion. He contributed immensely to bringing and popularizing the sport in India. He traversed the length and breadth of the country in his favorite balloon 'Indradhanush' through the many 'Cross- India balloon expeditions' he meticulously organized. He also used the sport to showcase Indian hospitality and charm and organized numerous International Hot-Air Ballooning events where balloonists from the world over participated. Mr. Gupta holds the Limca Book world record for a balloon flight from the highest civilian airport, conducted at Leh, in 1988.
Late Shri Vishwa Bandhu Gupta Ji was a founder member of Lok Kalyan Samiti and one of the twelve original associates of Late Sh. Kalyan Singh Gupta (the founder General Secretary of Lok Kalyan Samiti) and has also been associated with LKS since its inception as a very active supporter of LKS activities. The LKS fraternity will always remember Shri Vishwa Bandhu Gupta Ji as a "KARMYOGI" who committed his life to the betterment of the down-trodden through his association as a President of LKS.