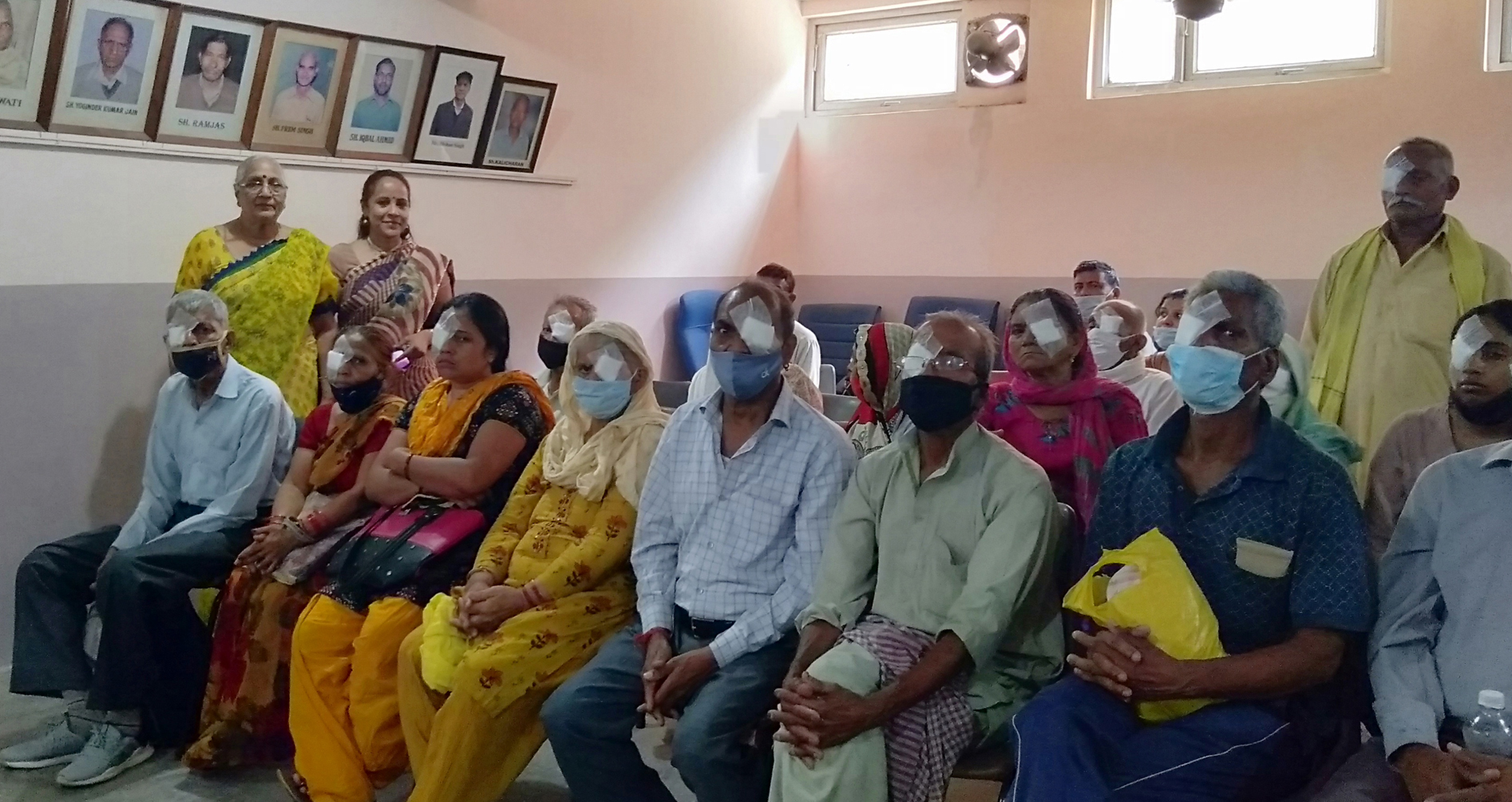 Cataract Removal Surgery Camps
Lok Kalyan Samiti is committed to provide quality eye care to the needy underserved people of Delhi without any discrimination through its three Centres spread across the NCR region where patients are screened for cataract removal and subsidised consultancy in various medical specialities. To fulfill its dream & vision of making India a 'Cataract Free Zone', the organization also conducts free eye & cataract operations which have modern Operation Theatre equipped with the latest state of the art equipment and services which are comparable to even the best of private hospitals. From time to time the organization also organize health camps and health awareness campaign as a part of community service programme .Till date, over 59428 cataract surgeries and over 35 lakh patients have received treatment.
Refractive Corrections
All LKS centres provide eye OPD clinics, where in-bound patients are screened and investigated for various eye related problems and illnesses like Cataract, Glaucoma, Diabetes-related eye problems. However, a majority of them are cases of refractive errors needing spectacles and evaluation of visual impairment. After due evaluation, the needy are provided specs free of any charge . A free supply of spectacles is made possible by some benevolent donors.
Facilities
The hospital facility includes one Operation theatre, one 40 bed ward and all the necessary diagnostic and surgical tools and machinery like: Microscopes, slit lamp, Laser Indirect Ophthalmoscope (LIO), YAG Laser, Retinoscopes and refraction boxes, Auto Ref. Keratometer, Pulse Oximeter and BPL BI- Phasic Defibrillator with printer.