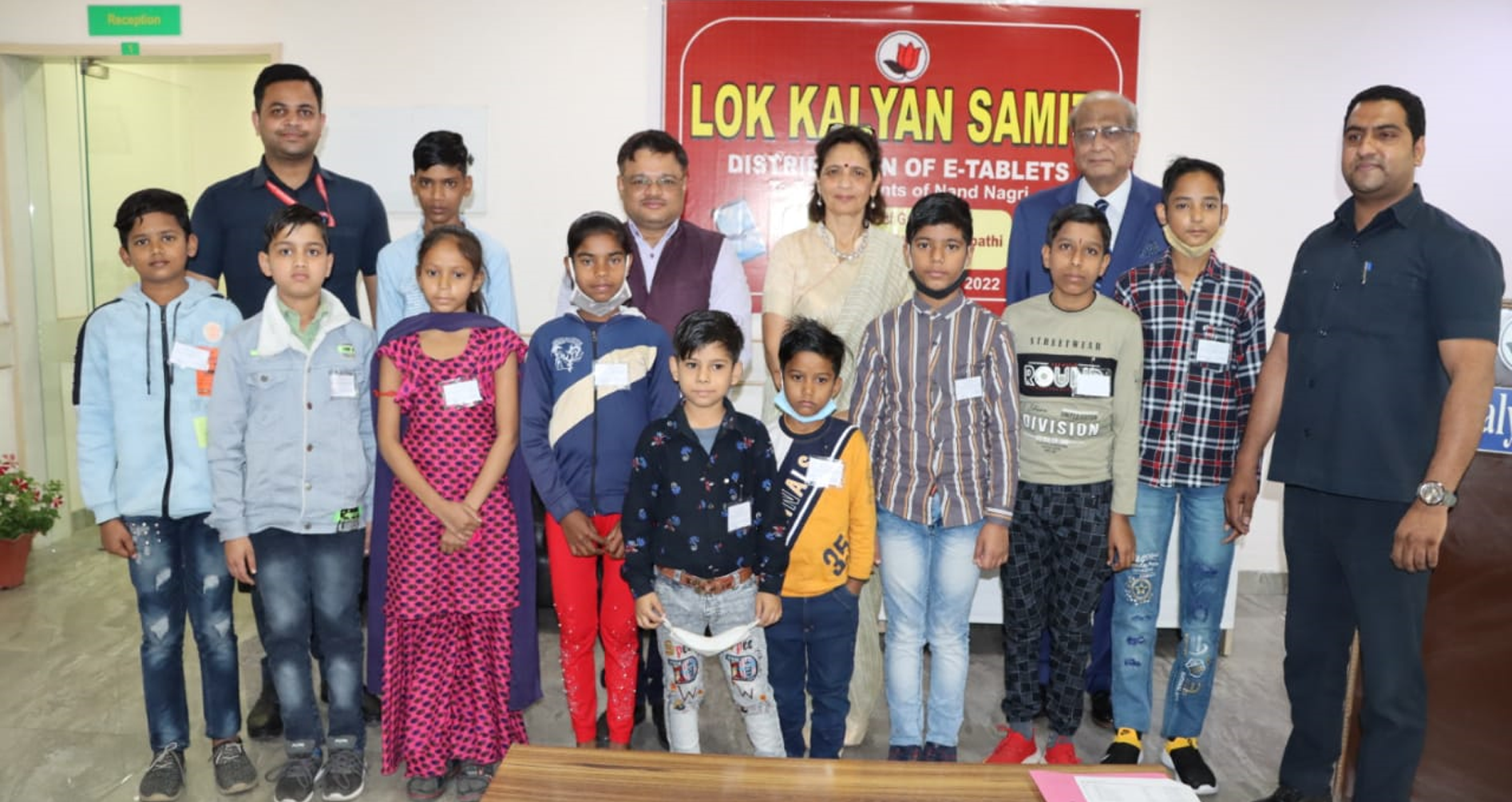 Sponsor A Child
Since 1980, Lok Kalyan Samiti has been working to help children get a happy childhood and a bright future.
We work with the aim to support and contribute towards Government of India's vision to build a "Bharat" where children are well-nurtured, with full opportunities for growth and development in a safe and protective environment.
The children from nursery to class 10 come to the Center in two shifts—morning and afternoon as per their school timings. Apart from remedial education, they receive a compulsory annual healthcare check up, and from time to time receive accessories like school bags, shoes, etc.
The co-curricular activities aimed at nurturing the knowledge and talent among children is also a high priority. The center works on annual activity calendars, which include a host of activities, celebrations of all important national and religious occasions, knowledge quest like painting & essay competitions, debates, educational tours and participation in youth & children festivals.
It has impacted the lives of more than 7 thousand children since 1980. We urge you to play your part in gifting a meaningful childhood to underprivileged children. Through your contributions, we can reach more children and support their various needs.
DONATE NOW TO MAKE THE DIFFERENCE